Rosedale
Central Austin, Gut-Remodel
This was a gut remodel of an old 1950's house with great bones. Deep roof overhangs protected the walls from sun and rain, and wood framing was all old-growth pine. However, it's in a part of town notorious for poor clay soils - the foundation was in bad shape and had been repaired once before, but not in the best way. Moreover, the layout of spaces was not a very good use of the floor area. So, we opened up the main (public) spaces by removing load bearing walls to create one large open space with the Kitchen, Living, Dining, and Breakfast connected to each other. The idea of seeing through the house to the backyard is something I like to bring to every project. This connects you to the site and the backyard as soon as you enter the house, and helps one appreciate the beautiful trees and unique conditions of the site.
We upgraded the layout, the interior and exterior aesthetic, the insulation (spray foam), windows, a/c unit, landscaping, roof, etc., to create a contemporary home that this small family can enjoy for years to come.
At 1800 sf. this 3/2 + outdoor office is a great home for someone who works from home and wants to live in Central Austin.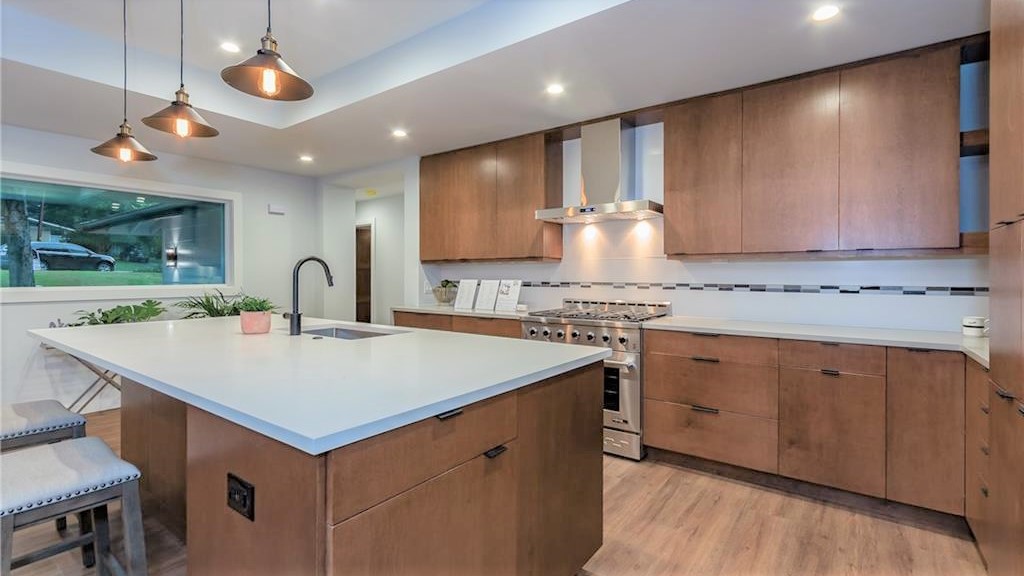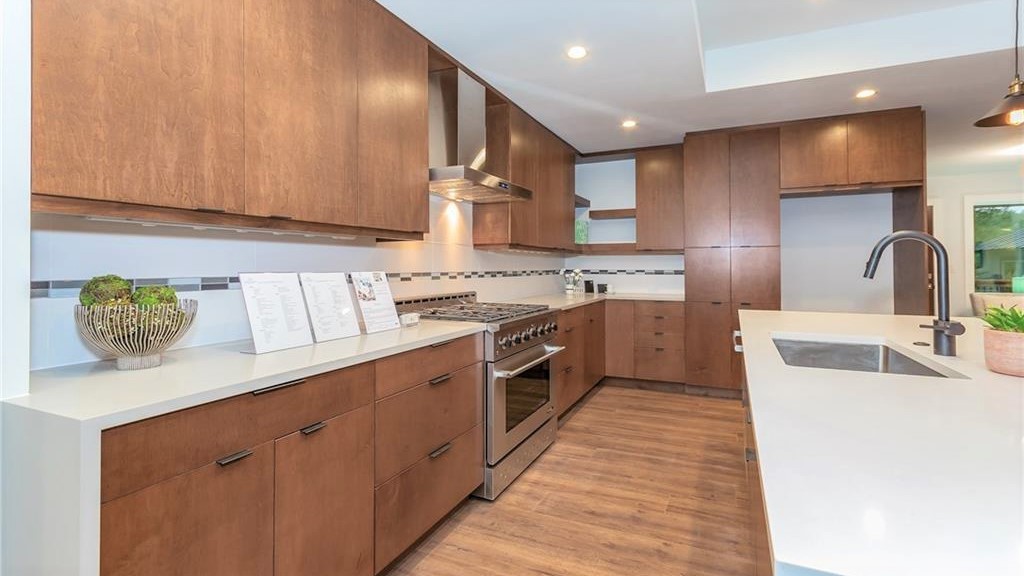 Testimonial
"We loved working with Sharon. She listened to our needs and ideas. We were able to revitalize an old home - Sharon helped us appreciate the best parts of the old house and update everything that wasn't working for us."
- Brian and Daniel
Do you need MORE space and BETTER quality of space?
Does your home need a transformation just like the house above?
Let's talk!