Remodel Addition to make room for a 3rd child
Jester Hills, Central Austin
Adding kids bedrooms above an existing garage.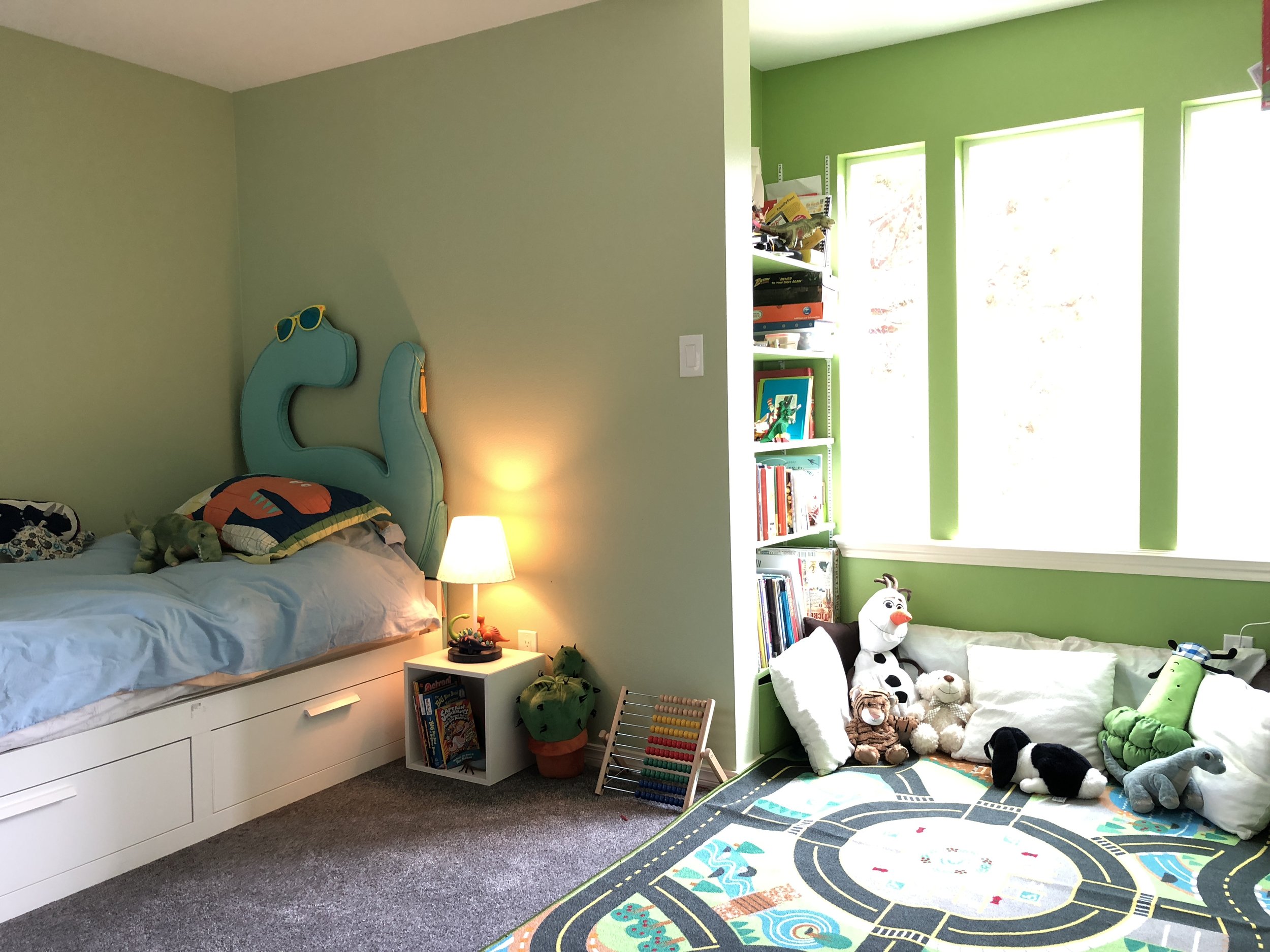 Testimonial
"When we purchased our house 7 years ago, we had the idea of building an addition above the garage. Quite a big project and fairly intimidating for non-construction people like us, so we never got to do it because we did not know the right people. And then we met Sharon, our architect. I am a financial auditor so I am very suspicious by nature. Meeting with Sharon was like a burden was taken off our shoulders; our project was finally taking shape. We trusted Sharon from the start. She took the time to get to know us and how we were living in our current house before talking about design and drawings. Sharon put us at ease very quickly. We were never under pressure when it was time to make decisions. Sharon gave us the time we needed to think it through.

Sharon is very professional and her input was invaluable. She brought great ideas to the table to make our addition more comfortable and more affordable at the same time. Sharon prepares high quality drawings. She pays attention to every detail, and would make any changes we wanted before sending updated drawings sometimes within the same day. She is a very knowledgeable architect.
We wanted to move quickly on this project and Sharon is the architect who gets things done and on time. Very efficient, and very responsive. Very easy to work with, always available when we needed her. We submitted her drawings to the City and our construction permit was issued within a few weeks only, thanks to the quality of her drawings.

Sharon helped us hire the right builder, and she made sure the construction started promptly.
We highly recommend Sharon as an architect. Sharon brought piece of mind to a project we'd been wanting to do for years. Thanks to Sharon we will soon have the house of our dreams, thanks Sharon!"
- Marie and Francois Musalem, Homeowners