Treemont
Central Austin, Remodel-Addition
This remodel was done in two phases. Phase 1 focused on the update of the existing home, which involved a few tweaks to reorganize spaces as well as an extension of the Dining/ Family Room to enlarge the spaces and full Kitchen/Master Bath remodel. Phase 2 involved the addition of a 2-story kid's bedroom wing.
It's always more expensive to build in phases, but sometimes your personal finances or family life makes it necessary.
Open Floor Plan Living Room View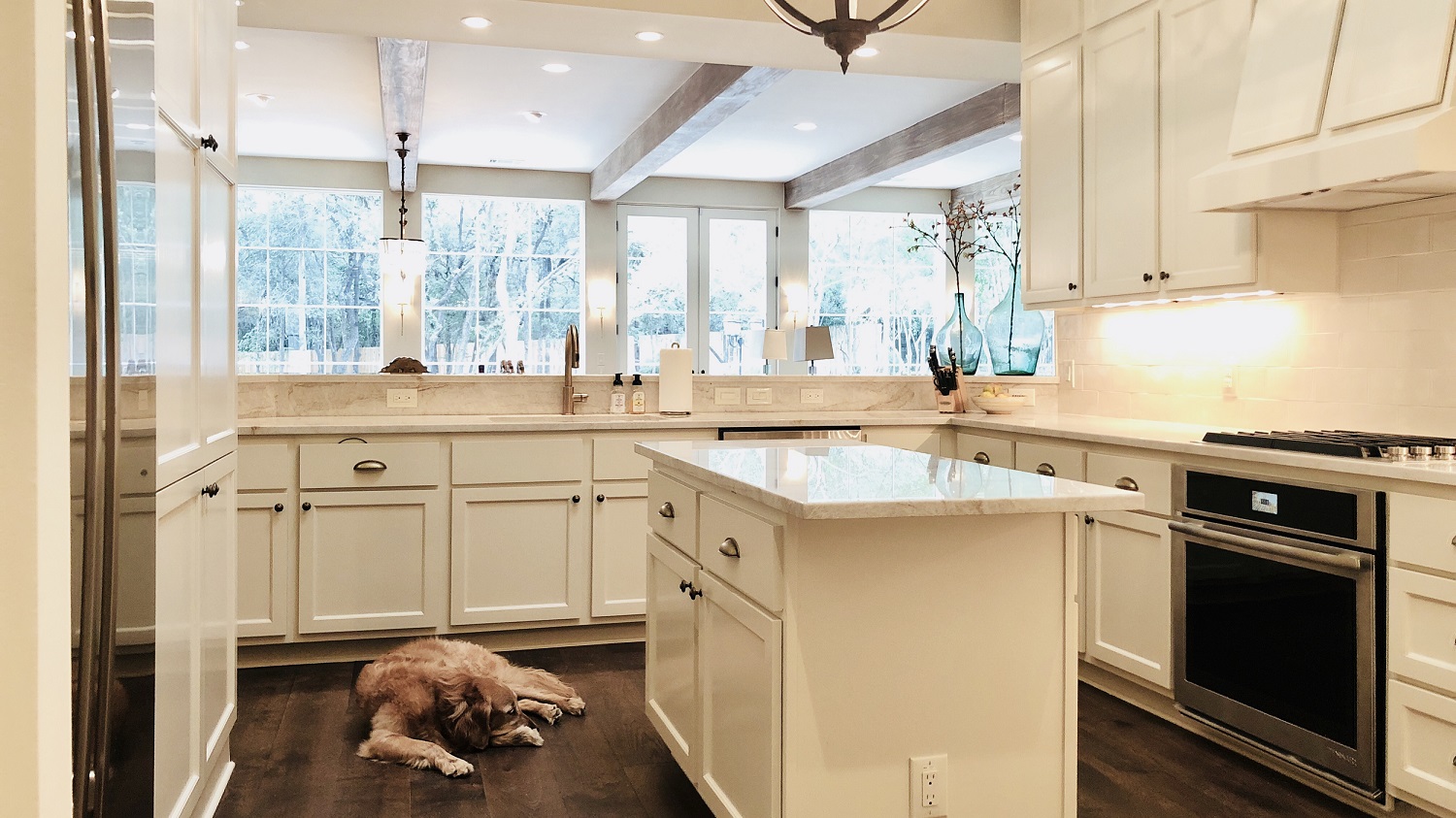 Stainless Steel Appliances Kitchen
Kitchen Dark Hardwood Floors
Kitchen Bar Seating Counter
Testimonial
"Sharon was instrumental in helping us envision what was possible with an existing house. She helped us change the style of the house from a Texas Ranch style to a more soft contemporary."
- Leigh and Jamie
Do you need MORE space and BETTER quality of space?
Does your home need a transformation just like the house above?
Let's talk!